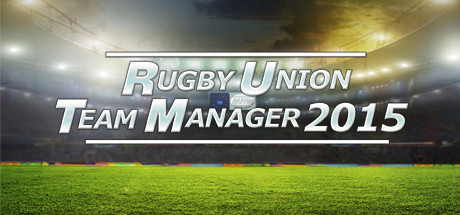 Rugby Union Team Manager 2015-POSTMORTEM
POSTMORTEM has released the new Simulation "Rugby Union Team Manager" for Windows. Rugby Union Team Manager 2015 immerses the player in the dynamic world of Rugby management. Allowing the player to battle their way through season after season; securing success both on and off the field. Pleasing the fans, and the star players whilst maintaining the backing of the boardroom. You are in complete control!
Introducing a unique management system Fully integrated 2D/3D match engine that allows full interaction whilst matches are being played. Control your team from the touchline and issue orders on the go, as you turn the tide of the game in real-time. Choose from a 2D or 3D viewpoint. Adapt tactics, defence zones, attack moves and playing style, to break through your opponent's lines.
Features:
Official licensed by the world's biggest leagues and competitions!
320 of the biggest teams in Rugby Union with over 14,500 players.
Full 2D and 3D match engines with real-time interaction with your team.
Control all staffing, from Coaches to Assistants, Doctors and Scouts. Top to bottom, you're in control.
Get involved from youth to the first team, at the Gymnasium, Physio Suite, Tactical Briefing Room, Colts and Academy Clubhouse, and improve all of them with upgrades.
Discover hidden talents among youth teams and work with agents and scouts to deliver the best players to your club.
Work your way up the ladder and lead international teams out in the biggest tournaments in the world.
Get closer to the simulation with a fully customised game editor.
Up to 4 tiers of domestic promotion and relegation
Internationals including World tournaments.
Representative Tours
Dream Team Challenge
Genre: Simulation, Sports, Strategy
Developer: Alternative Software Ltd
Publisher: Alternative Software Ltd

Release Name: Rugby.Union.Team.Manager.2015-POSTMORTEM
Size: 738.05 MB
Download
http://uploaded.net/file/qylv0k1c/Rugby.Union.Team.Manager.2015-POSTMORTEM.rar