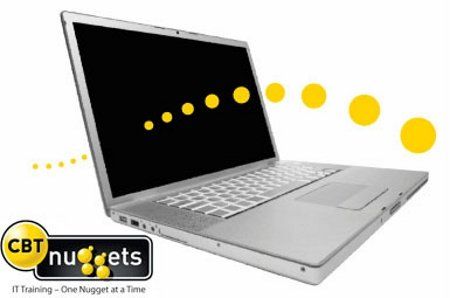 CBT Nuggets - Cisco CCNP ONT 642-845: Optimizing Converged Cisco Networks
English | Course Duration: 10:59:17 | Genre: eLearning
The Optimizing Converged Cisco Networks (642-845 ONT) is a qualifying exam for the Cisco Certified Network Professional CCNP. The ONT 642-845 exam will certify that the successful candidate has important knowledge and skills in optimizing and providing effective QOS techniques for converged networks. The exam topics include implementing a VOIP network, implementing QoS on converged networks, specific IP QoS mechanisms for implementing the DiffServ QoS model, AutoQoS, wireless security and basic wireless management.
Videos:
VoIP does allow you to send voice across a network using less bandwidth than traditional phone equipment, but that does not mean that you can squeeze by without upgrading your WAN links. This video walks through the impact of CODEC selection, sample size, and Voice Activity Detection (VAD) on your WAN bandwidth considerations.
Just like any major network application, VoIP requires planning and design. This video walks through the three possible designs of a voice network as well as call admission control (CAC), a mechanism that lets you protect voice traffic from itself!
This is where the rubber meets the road! Join Jeremy as he walks through the configuration of POTS and VoIP dial-peer configuration to set up end-to-end calling across a Cisco network.
Quality of Service: Using NBAR -00:33:51
Learn the fundamentals and concepts of queuing. This congestion management tool gives you the capability to deliver bandwidth and delay guarantees to specific applications on your network. The queuing methods discussed include Custom, Weighted Fair, Priority, Class-based Weighted Fair (CBWFQ), and Low Latency Queuing (LLQ).
This video explains how to configure your Cisco router for modern queuing methods. Using a practical scenario, the video walks you through a complete configuration of Weighted Fair Queuing (WFQ), Class Based Weighted Fair Queuing (CBWFQ), and Low Latency Queuing (LLQ).
Add two additional tools to your QoS tool belt: Policing and Shaping. The successful configuration of these two QoS components is heavily dependent on an understanding of the terminology used. The video first walks through the definitions of the terms used in policing and shaping and then applies these terms to a practical configuration example.
Is QoS even possible over a Virtual Private Network (VPN) connection? Service providers are changing old paradigms one link at a time. This video describes how VPN-based QoS could become a reality.
Cisco has implemented wireless with more flexibility and functionality than typical wireless vendors. Wireless access points can be deployed in autonomous or lightweight mode, giving you completely different management systems that support them. This video covers the methods used when deploying Cisco wireless as well as the two management systems used to support them: CiscoWorks WLSE and Cisco WCS.
With the plethora of new wireless devices entering the market, the need has arisen for a wireless QoS standard. The final standard of 802.11e is currently implemented as a smaller subset: Wi-fi MultiMedia (WMM). This video explains the foundations of this standard.
Download Links:
Download From Ryushare :
http://ryushare.com/hdgjhfw89lnz/mdcam.CBT.Nuggets..Cisco.CCNP.ONT.642845.Optimizing.Converged.Cisco.Networks.rar
Buy Premium Account to Download Faster and Support Me
If have (any) problems, please contact : [email protected]